compounding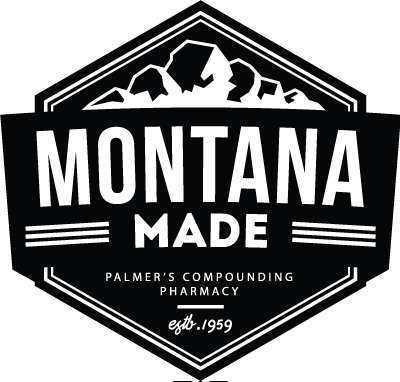 FULL-SERVICE COMPOUNDING
In every field of medicine, there are some patients who don't respond to traditional methods of treatment. Sometimes they need medicine at dosages that are not manufactured by large pharmaceutical companies. Sometimes patients need a different method to ingesting a medication.
With a written prescription, we can compound exactly what you need and also address many of the most common dosage problems that patients have. These some of those:
Lactose Intolerance - Lactose is often used as a filler or excipient for capsules.
Potential Solution: Compound the required medication using an excipient other than lactose.
Allergic to Dyes or Preservatives
Potential Solution: compound the prescribed medication dye - or preservative-free.
Alcohol-free medications
Potential Solution: Customize the medication without adding alcohol.
Discontinued Medications
Potential Solution: When the USP grade chemical and the applicable formula are available, we can compound it for you.
Medications in Short Supply
Potential Solution: Same as discontinued medication above.
Required Strength Not Available
Potential Solution: Customize the medication to the required potency.
Required Dosage Form Not Available
Potential Solution: A wide variety of dosage forms are available and others might possibly be created to meet a unique patient need.
Medication Taste
Potential Solution: Many medications can be flavored to enhance palatability.
Side Effect Intolerance
Potential Solution: Customize the medication to alleviate or reduce the side effect(s).
Economic Hardship
Potential Solution: Drug combinations in a single dosage form, e.g., NSAIDs and analgesics or analgesics and anti-nauseates, can be compounded. Such combinations can reduce the cost of some medications.
Patents Not Responding to Conventional Drug Therapy - Medication is not working or bringing about the desired therapeutic outcome.
Potential Solution: We can compound the required medication based upon a written prescription to improve therapeutic outcome.
We Compound for life's problems
Infertility

Erectile Dysfunction
Postpartum Needs
Chronic Diaper Rash
Flavoring
Otic Infections
Attention Deficit
Neuropathies
Hemorrhoids
Exercise/sports injuries
Arthritis disorders
Hyperhidrosis
Breathing disorders
Pets
Oral lesions
Dental Needs
Scars and Keloids

Nausea and vomiting
Bio-identical HRT
Chronic UTIs and vaginitis
Multiple Sclerosis
Migraine headaches
Chronic Pain Management Disorder
Head Lice
Acne
Autistic Spectrum
Alzheimer's and Parkinson's
Snoring
Warts
Wrinkles and age spots
Wound Therapy
Hospice Needs
transfer your scripts
It's easy! Just fill out the form below and we'll take care of the rest.